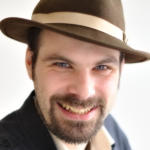 About

Matt Eastwood

and

Brand Artery
Philosophy.
The heart of Brand Artery: Web design with empathy and technical finesse.
You're an artist, a creative professional, an entrepreneur driven by your heart and soul. What you do, you do from the heart. Your story is poetry.
It's gripping and authentic. Expressed in words, images and shapes, it becomes a true experience. It's something the world can't afford to miss out on!
On what media would you cement your presence online...? Website, blog, portfolio, community? Photography, videos, web banners? Hey, let's build whatever works for you. Here's my real promise: When we work together, your market presence will shine with a powerful, fascinating asset only you have: your personality.
Let's make you known!
Quick bio.
Journalist and photographer since 2000.
Test lead in video game LQA, 2009-2015.
Social media specialist, 2015-2017.
Global photography manager @ Mundo Lingo since 2016.
Professional web designer since 2015.
Web designer and storyteller with the advertising agency, 2SINN since 2019.
Born in 1980 near Frankfurt, Germany, I've been an avid writer and photographer since my childhood. My first website project came in 1999, and the following year I started out as a journalist in the Frankfurt area.
I studied German and English from 2000 to 2006, then expanded my journalism and photography work to full-time.
Around the same time, I switched from hand-coding websites to WordPress.
I went to Montreal, Canada in 2008.
There, I worked as a tester (2008) and test lead (>2009) in language quality assurance for video games until 2015.
I subsequently switched to a social media expert role for video game developers, managing their presences on Facebook, Twitter, Instagram and more.
In 2017, I started on my own path as a fully independent web designer and PR partner for artists, creators and soul-driven entrepreneurs. Since then, I've been working as a one-man-wonder for you and your goals, and - since 2019 - as a partner with the advertising agency, 2SINN in Germany's beautiful Taunus area: a professional team in print, graphic design and marketing for the real big projects.
Be it on my own or with an agency, from your online business card to an international enterprise presence on the web: I'm there for you, I listen, I connect, I work hard and I work 'n play.
True Story.
The artist took my arm and laughed. "I wanted to sculpt a young girl, but then I carved away too much wood and now it's an old lady who prays", she said. I was surprised by the strength in her hands.
It was 2006, she was 80 years old and opening her first art exhibition. "My life has been full of struggles. In 1999, when my husband passed away, I started painting. I'm nowhere near finished. I'm full of ideas." Her paintings were varied and beautiful. I was covering the vernissage for a local newspaper.
"See that man with the frown?" She pointed out a figure in one of her paintings. "He's a pessimist. But those two there", a young couple walking arm in arm close to him, "those two can fly."
The painter with decades of life experience.
The immigration lawyer who hugs her clients.
The yoga instructor with the difficult childhood.
The restaurant owner who loves frogs.
Human beings are full of wonder, and it'd be short-sighted and a shame to withhold their unique stories, personalities and idiosyncrasies from the world.
I've always found the greatest pleasure in listening to people, having long and thoughtful conversations, understanding, and finally in telling their stories.
Hence, my love for absorbing the world and writing about it that dates back to my primary school days. Hence, too, my professional work as a journalist and photographer since 2000.
Let the world know, I say!
I was a boy in the late 1980s when I first tinkered around with computers. I was spellbound by these machines from the first moment. Not only could they conjure up all kinds of magic...
...they also allowed me to create it!
Video games that came with level editors, batch scripts in MS-DOS, the BASIC programming language, I used many a means to craft my own little programs and playful escapades.
When I learned my first bits of HTML in computer science class in 1999, I didn't hesitate long to build my first (pretty bad, pretty silly o.O) websites for me and my friends.
I drifted in and out of the hobby for years, learned CSS in the early 2000s, tinkered with Dreamweaver (some of you will remember!), switched to WordPress in 2007, built more sites and blogs for myself and others.
Well, here we are... I've been designing websites professionally since 2015, and I still feel like I'm just getting started. In a world of ever-evolving technology, who knows where we're headed next?
I do know one thing for sure: People will always have beautiful, personal stories to tell.
And when they do, I'll be here to spread the word.
How do I work? What services and packages do I offer? Learn more!